50 Pitt Street, Sydney NSW
Client:
Architect:

Builder:
Cost:
Project:
Size:
Mostyn Copper Group
Warren & Mahoney Architects
FDC
$12.5 Million
Refurbishment
8,859m² Approximately 5% increase in NLA to existing building by repositioning and extension works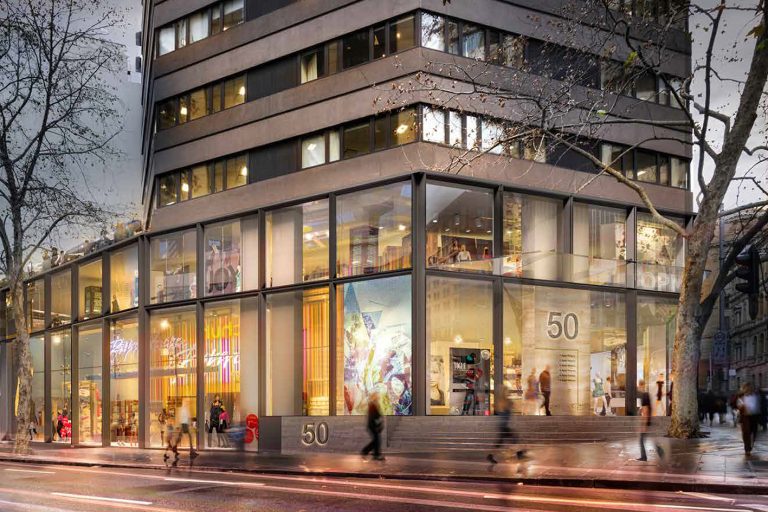 This project involved alterations and additions to improve the performance and activate under utilised GFA for additional NLA. The scope included:
Ground plane masterplan to achieve a cohesive, timeless and quality outcome whilst activating the ground plan interaction with the streetscape.
Façade upgrade to enhance visual aesthetics.
Modifications to levels one and two to extend the footprint for commercial tenancies.
Services repositioning and upgrade to the level 16 plant room to activate under-utilised GFA for additional NLA including façade modifications, VT extensions, bathroom and tenancy refurbishment.
Vertical transport upgrades for improved access and disability compliance.