67 Albert Avenue, Chatswood NSW
Client:
Architect:
Project:



Size:
CorVal
Fitzpatrick + Partners
16-storey commercial office tower to be built over an existing two-storey carpark
80 Metres High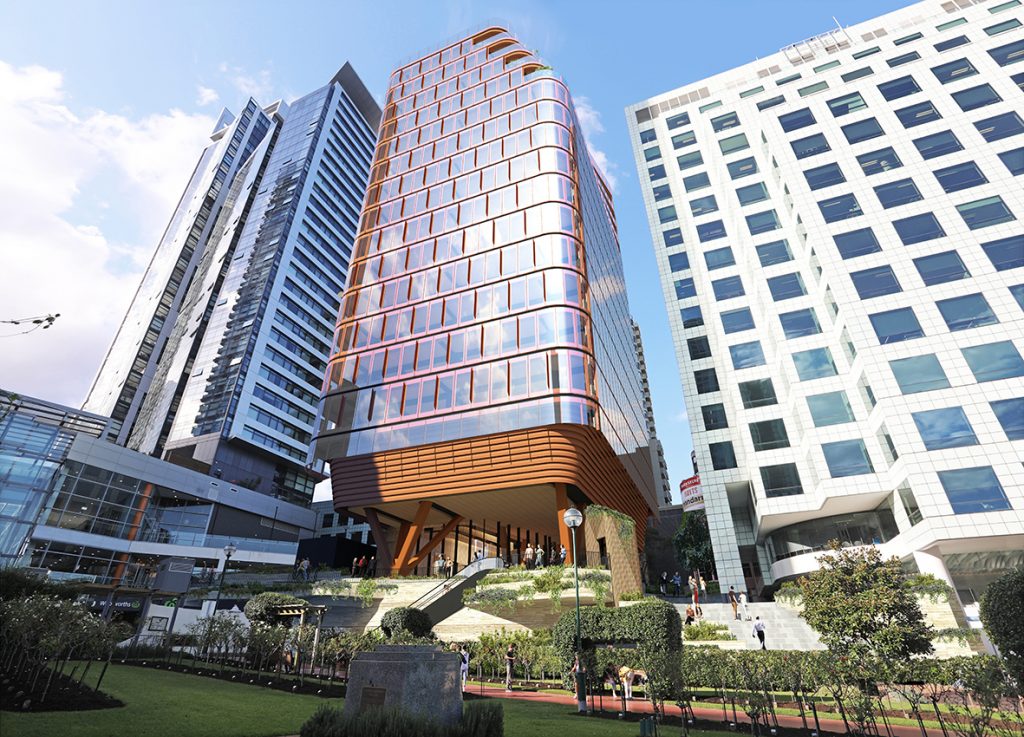 There are two levels of existing basement carparking and these are to remain. The carpark will have reduced car spaces to allow for supporting structural columns and elements to support the tower above. The existing ground level is to be redeveloped to include parking, a loading dock and end of trip facility.
The existing upper ground level is currently occupying majority landscaping. This is proposed to be reconfigured into the lobby for the commercial tower. Plant levels to service the building are proposed across two levels at the ground mezzanine and the 15th storey (total two-storeys). The ground mezzanine is the first new suspended floor above the existing levels. 
The proposed structural solution includes steel columns and beams supporting secondary glulam beams that support cross laminated timber (CLT) panels. The steel frame component is included due to the major lower level transfer over existing and due to the overall building height.