Kyeemagh Public School, Kyeemagh NSW
Client:
Architect:
Builder:
Cost:
Project:
Schools Infrastructure NSW
DWP
Taylor Construction Group
$24 Million
Redevelopment of Kyeemagh Public School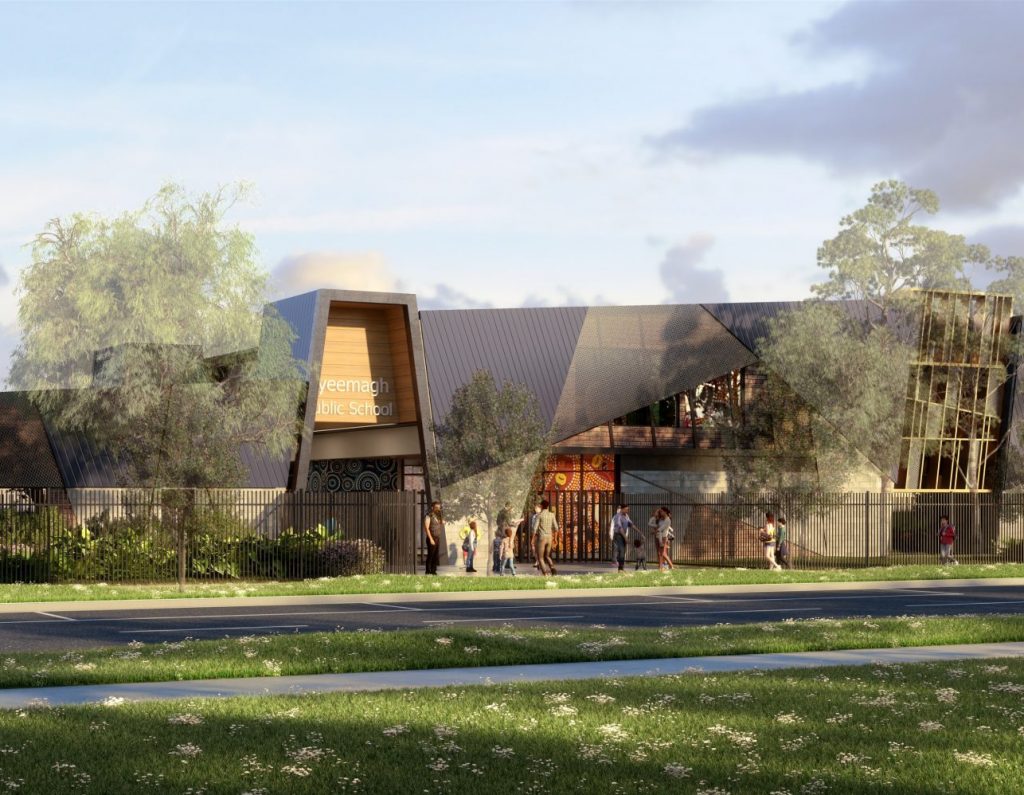 This project is a key project for Schools Infrastructure NSW in 2020, and includes the construction of a new two-storey structure featuring a library, administration spaces, teaching spaces, and associated amenities.
It also includes a large COLA, Community Hall and tiered seating sports stadium.
All of the new structures will have extensive façade steel framing to achieve a unique façade design.
One interesting aspect of this project was the expected consolidation of the sub-soil structure, and the construction staging required to facilitate a compliant and accessible structure upon design life settlements.