Uniting Mayflower, Westmead NSW
Client:
Architect:
Builder:

Project:


Cost:
Size:
Uniting
Plus Architecture
Taylor Construction Group
Stage 1 Development Aged Care and Seniors Living
$70 Million
114 Bed Residential Aged Care Facility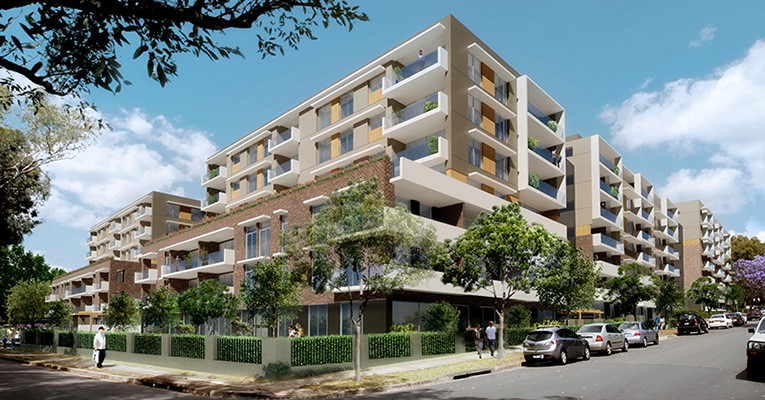 The proposed development replaced all the existing buildings on-site, providing an opportunity to meet changing trends in aged care living and care provision. The Mayflower Westmead facility will be a vehicle to provide many of Uniting's services for the Parramatta/Holroyd areas.
The Stage 1 works have been designed and constructed in a manner to allow the building to maintain full functionality and keep disruptions to a minimum when Stage 2 works commence. The suspended steel link bridge that joins Buildings A and B was a challenge with large head-height clearances required below for waste management access and the need for separation between buildings via a permanent building joint.