St Joseph's Catholic Primary School, Como-Oyster Bay NSW
Client:
Architect:
Cost:
Project:
Sydney Catholic Schools
Alleanza Architecture
$6.3 Million
Alterations, additions and upgrades to multiple existing learning blocks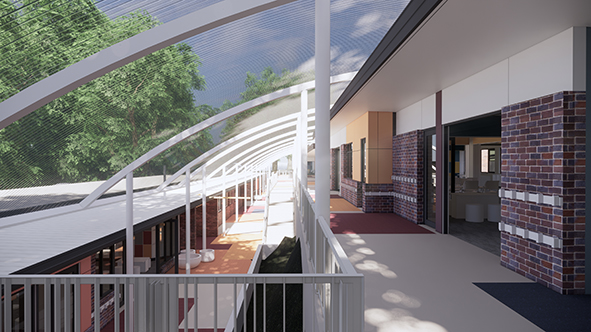 This project consists of extensive alterations, additions and upgrades to the existing tiered primary school structure.
The new works consist of major façade upgrades, roof upgrades, and installation of lifts and covered learning areas.
The tiered rock substructure provides a uniform bearing strata, allowing the curved steel roof to bear across multiple levels and elevations.