St Patrick's Marist College, Dundas NSW
Client:

Architect:
Cost:
Project:
Catholic Education Diocese of Parramatta
Alleanza Architecture
$9 Million
One new three-storey block, refurbishment of existing blocks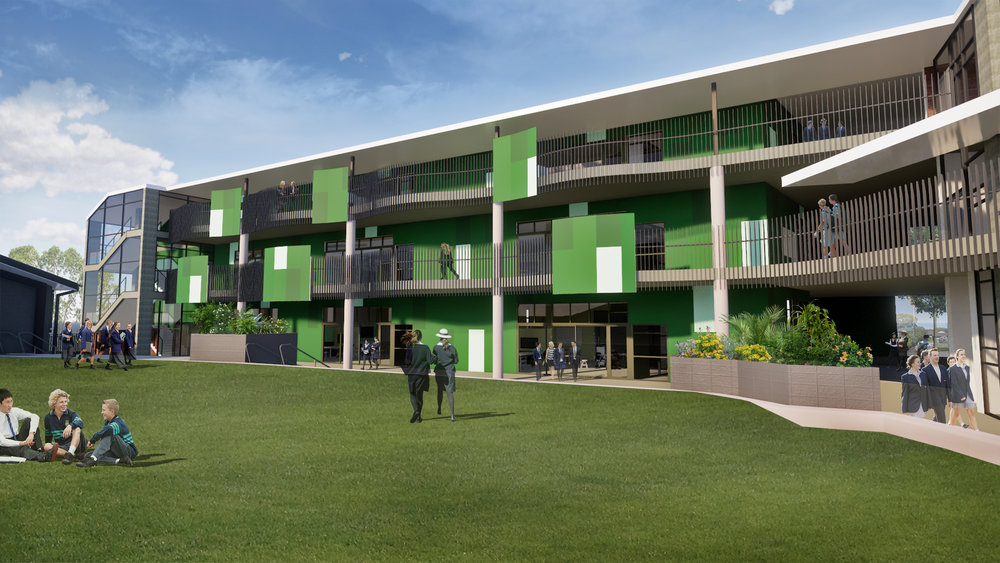 We were commissioned for the design and construct of St Patrick's Marist College, Dundas. 
This three-storey block "Block L" incorporated a total of nine inquiry hubs, new toilets, elevator and stair block adjacent to the existing block K, alterations to convert existing three classrooms into a new library, and new terrace seating at the existing COLA.
Large cantilevering external walkways were designed to minimise footfall vibrations to adjacent classrooms.